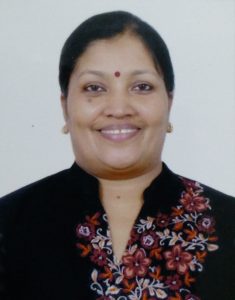 School Education is the most crucial period in person's life as it lays the strong foundation for the successful future of the person. Quality education is that which provides everything that caters the scholastic and nonscholastic requirements along with the social and environmental consciousness in a child. A child must be able to approach teaching –learning process as a pleasurable activity. For this the teaching staff should be professionally skilful, knowledgeable in subject and the affairs happening in and around, and should be with dedication to work for the welfare of the students and the institution with integrity and sinceriety. The various activities, studies and the environment of the school must be able to make the students feel the school as a second home. They must be groomed with a good awareness about the need of hygiene, self respect, discipline and sense of responsibility. As they grow up from KG classes to the higher classes, they must show the grade wise improvements in their scholastic, personal and communication skills. I believe that school education becomes successful, if it succeeds in developing its students to good human beings with academic excellence, effective communication, independent thinking and civic sense.
Dr.OMANA ANTONY
MA,B.Ed., SET, M.Phil., Ph.D
Ph.No:8800536225
Email id: lmpsprincipal2018@gmail.com
Biography
Prof.(Dr) Omana Antony has 30 years of experience as English Teacher in various institutions and in various positions. Dr.Antony was an English teacher for 11 years in CBSE, ICSE & State Syllabus schools. She was the Principal of an ICSE School at Konni for 4 years; and a Teacher Educator for 4 years. She was a University faculty member for the last 10 years as the Head of the English Dept. in Gurgaon, Delhi NCR. She had been the Dean of School of Humanities from 2016 to '18. She has been awarded the Dr.NandakumarLavande Award for Academic Excellence-2015 by the Higher Education & Research Society, Navi Mumbai and the GauravSikshak Puraskar-2014 by the Centre for Education, Growth &Research(CEGR), Delhi. She is a recognized Ph.D guide and Ph.D Thesis evaluator. One Research Scholar has been awarded Ph.D Degree. Dr.Antony has designed three modules of the MHRD sponsored UGC e-Patshala Module designing project-2016. She has been Resource person as Plenary Speaker & Session Chair in National and International Conferences. She has attended and presented papers in about 30 National & International conferences, and got published around 40 papers in various Journal & books of National & International status. She has organized three International conferences and one National conference as Convener. She has edited five books, has been the Editor of an International Refereed Journal and is in the Editorial Board of The Golden Vibes, an International Journal. She has membership in ELTAI, CSI, CLAI, IATEL,CEGR, FORTELL etc. Her areas of interest are English Communication skill development, student counselling, personality development workshops, organizing Curricular and extra curricularprogrammes, conducting social service activities for students. Her area of specialization is Indian English Literature & American Literature.